Welcome!
We are a sangha* who practice Pureland Buddhism in Newcastle upon Tyne in the NE of England.
We are associated with the Amida Order and are led by Reverend Sujatin Johnson, an Acharya (senior teacher) and minister with the Amida Order

Our meetings and events on the first and third Tuesdays of the month are open to all who would like to learn about Pureland Buddhism, which is Buddhism for householders - lay (non-monastic) people who live in the world.

There will be meetings in Durham starting in the Autumn of 2013, led by Reverend Kuvalaya Joyce-Gibbons, a minister with the Amida Order - watch this space!
Come along and find out what we do

Discover more about Amida Newcastle -
who are we and where will you find us?
Sign up for our free newsletters below
'Like' Amida Newcastle on Facebook
*sangha - group/congregation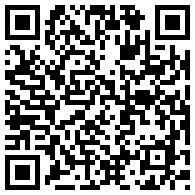 Read this QR code with your smart phone
Updated September 19th, 2013