A post in today's Observer about Mary Midgley - moral philosopher, close friend of Dharmavidya and patron of Amida Trust: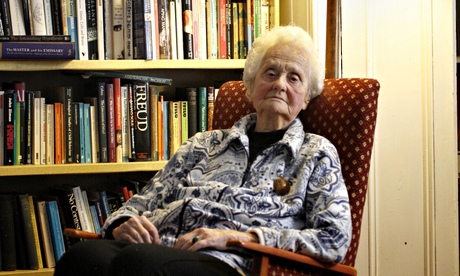 Moral philosopher Mary Midgley at home in Newcastle. Photographed for the Observer by Gary Calton
For a subject that is supposed to grapple with timeless questions, philosophy is chronically vulnerable to changing fashions. Trends come and go, one philosopher is all the rage, then the moment passes, the once radical insights begin to look dated and the intellectual caravan moves on to some new, often more arcane, territory of thought.