We are a Pureland Buddhist Sangha, based in Perth, Scotland.
We offer Pureland practice and liturgy.
We also practice
mindfulness in the tradition of Thich Nhat Hanh.
We are guided, inspired and nourished by teachings from
Thich Nhat Hanh
and many other teachers from the present and the past.
*****
We currently meet online.
Sign up :: here to receive our newsletters which include Zoom links for our sangha gatherings
*****
We offer simple practices, including
nembutsu chanting,

guided mindfulness meditation,

guided loving-kindness (metta) meditation,

sitting and walking meditation

and time for deep listening to each other.
We focus on
the unconditional love of the Buddha

gratitude for the immeasurable gifts we already receive

our own Buddha-nature and our human nature

the Earth and all living things

friendship and mutual support
Our sangha was renamed The Tree of Life in January 2021.
Reverend Sujatin Johnson is a member of
and all sangha members are invited to join Global Sangha events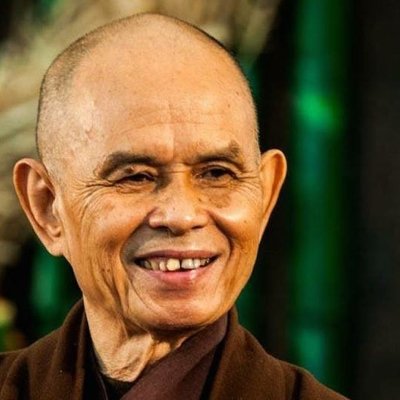 "Two thousand five hundred years ago, Shakyamuni Buddha proclaimed that the next Buddha will be named Maitreya, the 'Buddha of Love.' I think Maitreya Buddha may be a COMMUNITY and not just an individual. A good community is needed to help us resist the unwholesome ways of our time. Mindful living protects us and helps us go in the direction of peace. With the support of friends in the practice, peace has a chance."
~Thich Nhat Hanh
Thich Nhat Hanh was a global spiritual leader, poet and peace activist, revered throughout the world for his powerful teachings and bestselling writings on mindfulness and peace.
His key teaching is that, through mindfulness, we can learn to live happily in the present moment - the only way to truly develop peace, both in one's self and in the world.
It is difficult if not impossible to practise the way of understanding and love without a sangha, a community of friends who practise the same way — Thich Nhat Hanh
"We invite you to join our sangha meetings,
to find out what we do
to feel supported in our practice
and to make friends
as we support each other on our spiritual journeys."
Updated 12 November 2023